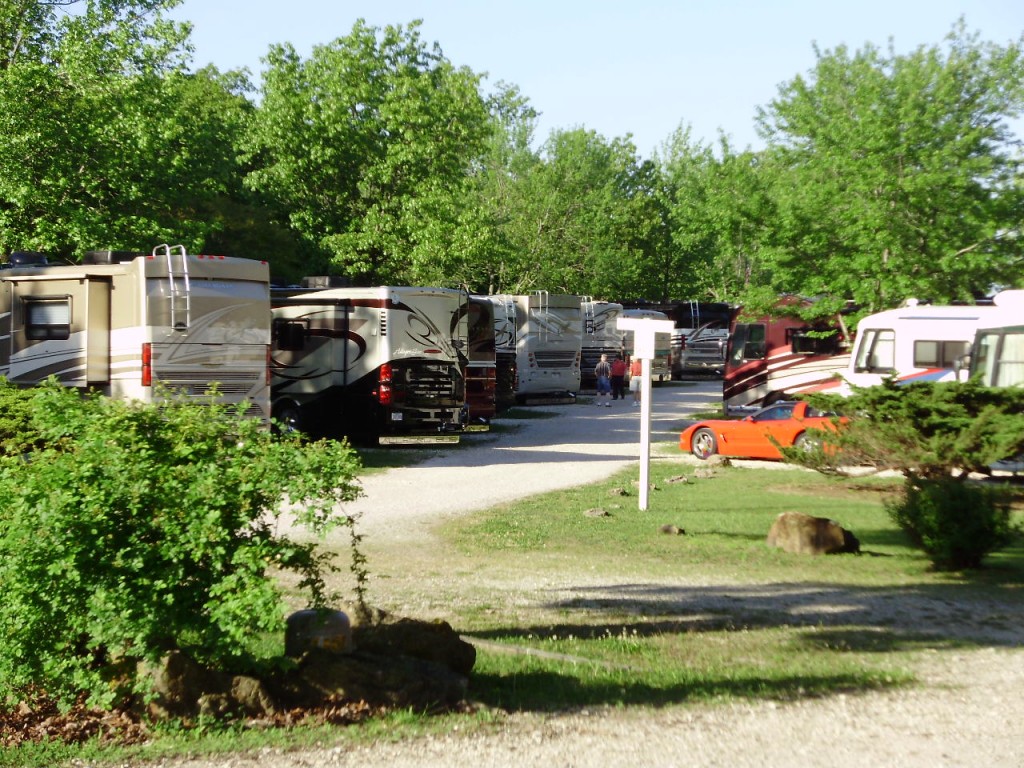 Osage Beach RV Park offers the use of our Club Room, Pavilion, and/or B-B-Q Patio to all our camping clubs and family reunions. There is no charge for use of these facilities.
Our Club Room is equipped with 2 microwaves, a 9 cu.ft refrigerator, double sink with hot water and a TV. There are 6 – 6ft tables for seating and 2 -6ft tables for serving or other use. Room size is 520 sq ft.
Our Club Room is a non-smoking, non-cooking facility. Coffee pots are allowed, but no grills, electric skillets, etc. Food should be previously prepared and brought to the Club Room. We do offer the use of a Barbeque for those groups wishing to fix steaks, chicken or burgers, etc.
Our Pavilion also serves as our event space and, on Sunday mornings during the summer months, our church. The pavilion is an open air structure with 1200 sq ft, 8 – 10 foot picnic tables, with seating for up to 60 persons.
Our B-B-Q Patio is 1150 sq ft and has a B-B-Q for group use.
Advance request must be given for use of the club room, B-B-Q Patio and the pavilion.
Maximum of ONE RV and One Vehicle is allowed per site. All Additional vehicles, including boats, shall park in Visitor Parking areas. Office staff will direct you to the appropriate parking area. All guests and vehicles must be registered.
Should you have any other questions regarding our group / club facilities, please contact us.