Lake of the Ozarks Bike Fest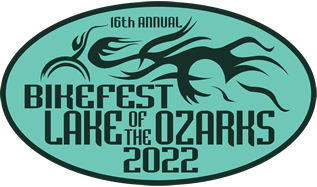 September 14-19, 2022

Osage Beach RV Park is Biker Friendly and invites you to stay with us during this annual event. We offer long pull thru sites for your Toy Haulers, Motorhomes, or Trailers.
Give us a call at 573-348-3445 for additional information.
3 Day Minimum Stay Required
No Singles under Age 25
RV SITES:
30/50 Back In or Pull Thru: Per Day $62 – $66 plus tax

Deposit: Full Amount of Stay

Cancellation Policy: $20 fee for stays 4 or fewer days and $100 fee for 5 or more days and Special Events provided reservation is cancelled by 11am 7 days prior to arrival date (14 day notice required for groups of 4 or more). Full deposit will be forfeited with less than required notice.
For more information about the Bike Fest, please check out the Official Lake of the Ozarks Bike Fest site!
We look forward to seeing you.
Sorry – No Tents. Singles Policy: No Single Persons under the age of 25 may register or stay at Osage Beach RV Park without a parent present. Picture ID will be requested.
Fisherman's Special
Spring and Fall
April, May and October Based on Availability:
RV Sites:

RV Site: $64 – $68 per day (plus tax, includes extra site & Late Departure Fee for 3 pm departure)
Includes extra site and late departure of 3 pm. Deposit is for full amount of stay. By 11 am 7 days prior to arrival date will incur a $20 cancellation fee; past that date and time results in forfeiture of entire deposit.